The official policy of the Government of Canada is that Canadian citizens and permanent residents should be given the first opportunity to fill positions in Canada. This makes good sense, and there are many talented individuals here in Canada. That said, there is no denying that the option to access foreign talent can be a significant way to maximize the sales potential of your film or TV series. So, how do producers bring unique international talent to Canada? Well, let me help you by outlining some of the most important issues to consider.
Thousands of foreign workers come to Canada every year to work temporarily to help Canadian employers address labour challenges. In general, non-Canadians need work permits prior to performing in Canada and potential employers need to complete a Labour Market Impact Assessment (LMIA) to ensure that there is a need for the foreign worker to fill the job, and that there is no Canadian worker available to do the job.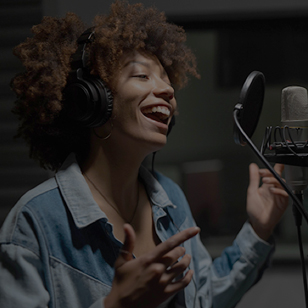 Join Our Community
Be the first to read new articles, industry news, and more. Sign up to our newsletter today!
However, there is an exception to the general rule, insofar as work permits go, specifically geared towards non-Canadian performers. Indeed, Section 186 of the Regulations to the Immigration and Refugee Protection Act (RIRPA) provide that the following individuals do not require a work permit prior to performing in Canada:
· musicians in a band performing several tour dates in Canada;
· actors in foreign touring theatrical productions;
· guest conductors and artists performing with Canadian productions or groups for a few performances;
· professional wrestlers and circus performers in foreign touring productions;
· musicians and buskers coming to Canada to perform in festivals;
· support crew and other workers who are integral to a live production; and
· disc jockeys coming to Canada to work at private events, festivals, concerts and fairs.
So, up to this point we know that under specific circumstances non-Canadian performers do not require a work permit in Canada. As you may already noticed, film and TV performers are not in the list. The reason is simple: they are an exception! According to Section 186(g) of the RIRPA, when non-Canadian talent is engaged for a film production or a television or radio broadcast, they do require a work permit.
Remember the LMIA assessment I mentioned a few lines before? Well, in addition to work permits, a LMIA assessment is required when hiring non-Canadian talent for the production of film, television or radio broadcast. But wait, yes, you guessed it! There is another exception to that general rule! TFWs are exempted from the LMIA requirement when the performer is engaged in an international "treaty-coproduction". This is so because the treaties exist to allow for a combination of creative, technical and financial resources between Canada and the treaty co-producer's country. The treaties themselves require each of the signatory countries (Canada and the treaty co-production country) to permit each other's production personnel to enter the country for the purpose of making and exploiting the co-production film.
Confused? I do not blame you. However, if you managed to get through this, you should at least be aware of the possibility to hire non-Canadian talent if you believe that talent is necessary to achieve your creative or financial objectives, particularly in the international market.
—
Edwards PC, Creative Law is a boutique law firm provides legal services to Music, Film, Animation, TV, Digital Media, Game, Software and Publishing industry clients. For more information and blogs, please visit www.edwardslaw.ca
© 2018 Edwards PC
* This blog is for general informational purposes only and is not to be construed as legal advice. Please contact Edwards PC, Creative Law or another lawyer, if you wish to apply these concepts to your specific circumstances.