First things first. Congratulations to the Ottawa International Game Conference team – Carla and her legion of interns and volunteers, the founding partners, Magmic, Fuel, bitHeads and Snowed In, sponsors small and large and the NAC staff – for a fantastic event. OIGC just keeps getting bigger and better.
Out of that event came the following question: "Can I finance the Ontario Interactive Digital Media Tax Credit ("OIDMTC")?" The short answer is maybe, but it's not easy, it's not without risk and it's certainly not cheap.
As you probably know, the OIDMTC is a refundable tax credit based on eligible Ontario labour expenditures and eligible marketing and distribution expenses for interactive digital media products. It's financed by the Ontario government and jointly administered by the Ontario Media Development Corporation and the Canada Revenue Agency. It's big – in 2012/2013 the OMDC approved over 1,000 digital media projects for a total of over $75,000,000 in tax credits.
Basically, if your company and the project both qualify, the government will send you a cheque for 40% of your labour and marketing costs (35% for fee-for-service projects), once you've finished the game. Life should be so simple. As you can imagine, the details of the OIDMTC are considerably more complicated, but that's a discussion for another day, and those details are not the problem with the credit.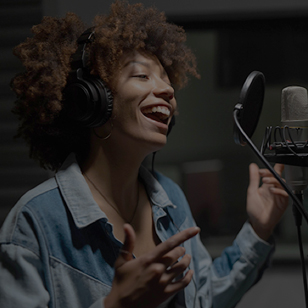 Join Our Community
Be the first to read new articles, industry news, and more. Sign up to our newsletter today!
The problem with the credit is delay – from the moment you file your OIDMTC claim, you can expect to wait 18 months for the cheque! That's a minimum of 18 months. The OMDC will not even pick up your file for the first 12 months – that's how long the backlog is. Give OMDC at least three months for their analysis, add another three months for CRA to review (repeat) the process and add a few weeks for the cheque to be cut – 18 to 24 months in total, from the time of filing.
So, if you're a typical game company president or CFO your thoughts will turn to financing – how can you turn that distant tax credit into cash today, to pay the people who worked on the game or to develop the next one? Friends and family are an option, banks are not. Between those two extremes are lenders that specialize in financing a variety of "non-traditional" assets – like SR&ED tax credits, the various film and television tax credits and the OIDMTC. They may call the process "factoring" (buying a receivable at a discount) or "accounts receivables financing" (a form of secured lending).
These lenders are cautious, in part because financing the OIDMTC is relatively new, and in part because of the extremely long certification and payment cycle. For example, you can't finance your first OIDMTC claim (they like to see a history of success), they would prefer, but don't insist, on seeing it coupled with a more traditional asset like a SR&ED claim, and they will lend up to roughly 70% of the face value of your claim but only advance part of that before you have your OMDC certificate (so, at least 12 months after filing). They will charge 2% to 3% PER MONTH in interest and they will want you to personally guarantee the loan. They will say that your guarantee shows your faith in the claim and it's the best way to keep you interested in moving the claim forward, generating the documents and answering the analysts' questions. However, depending on your personal financial position, it can also mean that you are taking on all the risk while the lenders, who are taking none, are getting credit card high rates of interest.
If you're thinking of going this route, ensure that you have great documentation. Plan the project documentation before you begin to develop, be diligent and organized during production and ensure you have detailed, consistent, and complete documentation for your filing that will give the lender confidence in you, your claim and in the hope that there will not be any unexpected or unusual delay.
As I said, financing the OIDMTC is not cheap and you will personally bear the risk of a denied claim or a shortfall but, if your options are limited, it can be done.
Edwards PC, Creative Law is a boutique law firm provides legal services to Music, Film, Animation, TV, Digital Media, Game, Software and Publishing industry clients. For more information and blogs, please visit www.edwardslaw.ca
© 2018 Edwards PC
* This blog is for general informational purposes only and is not to be construed as legal advice. Please contact Edwards PC, Creative Law or another lawyer, if you wish to apply these concepts to your specific circumstances.