At Edwards Creative Law, we're passionate about providing entertainment legal services that exceed our client's expectations. To help us fulfill that commitment, we're extremely pleased to welcome Lyndra Griffith-Harnden to our growing team of Canadian Entertainment Lawyers.
Lyndra has a keen understanding of the entertainment industry. She is dedicated to ensuring that her clients in music, television, film, publishing, and the performing and visual arts are well-informed and well-supported at every stage of their career. She is passionate about the arts and giving back to the arts community. Lyndra is President of the Board of Directors for Artists' Legal Services Ottawa (ALSO), a not-for-profit organization serving the arts community, and is a member of the Canadian Association of Black Lawyers (CABL) and L'Association des juristes d'expression française de l'Ontario (AJEFO).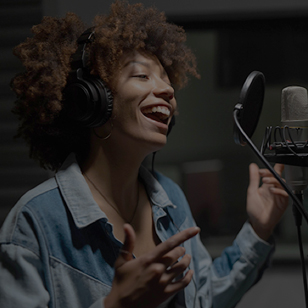 Join Our Community
Be the first to read new articles, industry news, and more. Sign up to our newsletter today!
Lyndra earned a Certificate in Entertainment Law from Osgoode Hall law school in 2015. She enjoys sharing her knowledge and is regularly invited to speak at professional development events.
Lyndra is fluent in English and French and represents clients in both official languages.
To book a call with Lyndra to discuss your entertainment law projects please visit our contact section.
–
Edwards Creative Law is Canada's Entertainment Law Boutique™, providing legal services to Canadians, and international clients who partner with Canadians, in the Music, Film & Television, Animation, Interactive Digital Media, Game, Publishing and Software industries. For more information and additional blogs, please visit www.edwardslaw.ca
© 2021 Edwards Creative Law