The fifth annual Ottawa International Game Conference is taking place April 24-26, 2016.
The OIGC is a great educational and networking event for the game development community. It also provides an opportunity for the rest of the creative community to learn about the game industry, one of the key drivers of content creation and interactive storytelling moving forward.
After meeting game developers during the past conferences, a general sense was, not surprisingly, that people want to know how to get their game ideas funded. The "Show me the Money" session occurring on Monday, April 25, 2016 at OIGC 2016 will do just that.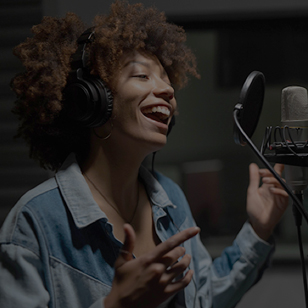 Join Our Community
Be the first to read new articles, industry news, and more. Sign up to our newsletter today!
The presenters:
Tax credit veteran Monica Szenteszky will chat about the Ontario Interactive Digital Media Tax Credit.
As a Chief Financial Officer of mobile gaming, software development, SAAS and other businesses, Susan Richards will speak about private investment and her game company experience, which included Ottawa's Magmic.
Alexei Gavriline of Mobile Capital Networks Inc. helps technology companies, including game companies, maximize their return on R&D investments through various incentives including . He'll discuss those specific incentives, and provide general comments on financing opportunities.
Stéphane Cosentino from Canada Media Fund will speak about theirExperimental Stream, which provides over 40 million dollars including through their Innovation Program, which provides funding for Canadian interactive digital media content and software applications that are innovative and leading-edge. Stéphane will also chat about CMF's upcoming pilot initiative designed to support Canadian interactive, innovative and leading-edge digital media content and software applications which have an increased focus on potential commercial success (the Commercial Projects Pilot Program).
Mark Edwards, who in addition to practicing law for many years, has managed game and technology companies, will speak about equity and non-equity crowdfunding.
Byron Pascoe, will be chatting about the IDM Fund. Since his blog on the topic, there have been changes… including more money!
The session is structured as a workshop with a focus on audience engagement. Bring your stories of funding success and failure, and everyone will leave with practical takeaways about how to fund your concept, while making fewer mistakes and losing less money along the way.
The OIGC "Show me the Money" session will be held at the Mercury Lounge, 56 Byward Market Square, Ottawa (in the Market) on Monday, April 25, 2016, from 12:15 PM to 1:00 PM.
Join more than 500 game development and design professionals participating in this and other workshops, speaker sessions and the OIGC's first ever public event: OIGC Open House. For more information on the OIGC, please visithttp://oigconf.com
—
Mark and Byron presented at OIGC 2015 about protecting your valuable Intellectual Property, which included a focus on service agreement tips (see the blog here). Also at OIGC 2015, Edwards PC connected with Microsoft which led to Mark and Byron's interview for Codename GOA about general legal tips for game companies.
—
Edwards PC, Creative Law is a boutique law firm provides legal services to Music, Film, Animation, TV, Digital Media, Game, Software and Publishing industry clients. For more information and blogs, please visit www.edwardslaw.ca
© 2018 Edwards PC
* This blog is for general informational purposes only and is not to be construed as legal advice. Please contact Edwards PC, Creative Law or another lawyer, if you wish to apply these concepts to your specific circumstances.