What's an ISRC?
The ISRC is the globally recognized standard numbering system for sound recordings and music video recordings. It's the 12-digit alphanumeric code that acts as a digital fingerprint for each of those recordings. No other recording will have the same ISRC, and the ISRC won't change.
Spoiler Alert: As further described below, digital services and retailers use ISRCs to track and identify recordings.
As an independent artist not signed with a label yet, it is your responsibility as owner of your master recordings to get ISRCs assigned to each recording and video.
Where Do I Begin?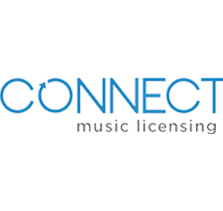 To get an ISRC Registrant Code, one must contact the National ISRC Agency for their territory. Here in Canada, the National ISRC Agency is CONNECT Music Licensing Service Inc. (on behalf of Music Canada).
The ISRC Registrant Code is free, and CONNECT offers a simple and quick ISRC registrant code application online. The questions asked are:
Do you own the master rights to the audio recordings and /or music video recordings to which you intend to assign ISRCs?
Are you or your company based in Canada?
Have you or your company previously applied for and received an ISRC Registrant code?
I answered Yes, Yes and No, and within a few minutes received an email noting my application had been approved. My ISRC Registrant Code was contained in the attached documentation.
I received a three letter Registrant Code for audio and music video recordings. It's not ABC or GGG, but it's in that 3-letter format.
I was informed that, "Using this Registrant Code you are responsible for creating and assigning a unique ISRC to each of your audio and music video recordings. Connect Music Licensing does not require you to provide a list of the codes you have assigned, as we do not keep a record of your individual ISRCs. You are solely responsible for keeping a detailed record of all of the codes you create and assign. The same ISRC should never be assigned to more than one musical work."
If you are not the master rights owner, but rather are acting on their behalf, such as a manager, producer or distributor, you can seek approval from CONNECT to become a Third Party Registrant.
Structuring the ISRCs
If my Registrant Code was ABC, then my first ISRC in 2018 would be CAABC1800001 and my second recording would CAABC180002.
CA is the ISRC Country Code for Canada.
ABC is my Registrant Code.
18 is the Year of Reference (the year the ISRC is assigned, generally the year the mastering process for the recording is finalized).
The 00001 and 00002 are Designation Codes for the first two recordings.
We do not need to apply for a new Registrant Code each year. Rather, we change the year of reference  annually. My first ISRC in 2019 will be CAABC1900001.
The audio recording and music video for a track should be assigned separate ISRCs.
A new ISRC is to be assigned to each re-mix, edit or new version of a recording, or if there are multiple sound recordings produced in the same session. Regarding changes in playing time, according to CONNECT, "When there is a change of playing time 'musically or artistically', a new ISRC should be allocated. The recommended threshold is 10 seconds."
If you have recordings which weren't assigned ISRCs, they can be provided an ISRC by the present owner of the rights to the recordings, prior to a re-release. The Year of Reference isn't the year the recording was made, but rather the year it was allocated an ISRC.
If more than one person or company owns a master, there should only be one ISRC allocated, so the co-owners must decide which owner's Registrant Code to use.
What to Do with the ISRCs
The ISRC should be embedded into all audio and video works at the final stage of audio mastering / video editing and included in all relevant documentation concerning a recording. More specifically, the person mastering your music can embed the ISRCs into the data of your master CD, and any duplicate you made of the master CD will have the ISRCs included in the CD data. The ISRC should also be included in the metadata of your digital song files.
Provide ISRCs when uploading audio or video recordings to digital services or retailers. Digital distributors, such as CD Baby and TuneCore, have been given permission to assign ISRCs to recordings of their users. If a recording provided to a distributor was assigned an ISRC code by the distributor, subject to the reasons allowing a new ISRC, the ISRC stays with that recording indefinitely.
Why Are We Doing This?
Accolades, Funding, Bragging Rights, and More!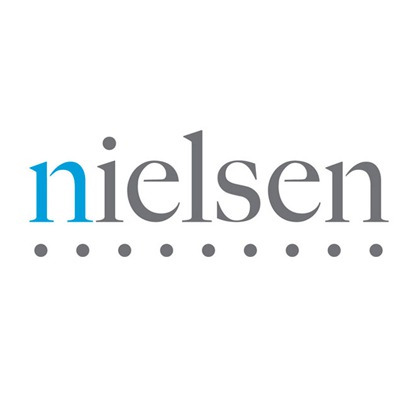 Nielsen's SoundScan tracks sales of music and music video products throughout the U.S. and Canada, regarding physical and digital sales.
It's also the sales source for the Billboard music charts. As such, to have a chance at making the charts, your release must be registered with SoundScan using your ISRCs for the individual tracks. If you don't register then your sales figures are not counted, and you remain invisible to this system.
Another vital part of tracking sales is getting a UPC barcode for the album, which can be done on your own, or you can get use from your distribution partners such as CD Baby and TuneCore.

SoundScan is also important and helpful for grants such as FACTOR. FACTOR's Discography Sales Calculator (Version 3.0) is mandatory for reporting release sales. FACTOR has indicated that for North American physical and digital retail sales, "Clients should enter their sales numbers for North American retail (i.e. anything captured by SoundScan), but they no longer need to upload proof of these specific sales to the artist profile. Note that most digital retailers (e.g. iTunes, Tunecore, Bandcamp) report to SoundScan, so you do not need to provide additional proof documentation for those sales."
While the most important to-do list item is to create music you love, create that to-do list (now!), and do include this one.
—
Edwards PC, Creative Law is a boutique law firm provides legal services to Music, Film, Animation, TV, Digital Media, Game, Software and Publishing industry clients. For more information and blogs, please visit www.edwardslaw.ca
Regarding music law, Byron Pascoe works with musicians and music companies to assist with record label agreements, publishing contracts, distribution deals, producer agreements, band agreements, etc.
© 2018 Edwards PC
* This blog is for general informational purposes only and is not to be construed as legal advice. Please contact Edwards PC, Creative Law or another lawyer, if you wish to apply these concepts to your specific circumstances.