Many musicians might be familiar with FACTOR (the Foundation Assisting Canadian Talent on Recordings), but haven't yet taken the plunge to read all of the fine print and apply for funding.
There's a deadline coming up on January 26, 2017 (details below – including that new / unrated profiles must be submitted by January 19, 2017), so today is the perfect day to stop what you're doing, after reading this blog of course, going to http://factor.ca/ and get rolling…
The focus of this blog is to highlight FACTOR's new Artist Development Program, which was launched on April 1, 2016, replacing FACTOR's Demo Program. This blog does not replace the extensive information provided by FACTOR online and the one-one-one support they provide.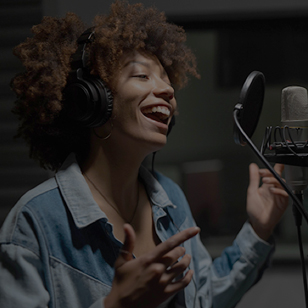 Join Our Community
Be the first to read new articles, industry news, and more. Sign up to our newsletter today!
While the process may seem daunting, being a musician is a business, and FACTOR should be considered your client. Become informed of their needs, become eligible for a program, try to become as competitive as you can for that program, and ideally get chosen. The hard part is writing your next hit song!
Link to download the Artist Development Program Guidelines: Click here.
Some Key FACTORs about FACTOR's Artist Development Program
The program supports one year of artist development activities.
The program offers up to $2,000 as a non-returnable grant to reimburse up to 75% of your eligible costs.
Eligible activities and costs must be verifiable with invoices, receipts and proof of payment.
Eligible costs include songwriting and recording (such as rehearsal space rental, studio time, equipment rentals, mixing, mastering, artwork, photography, design, and hired musicians' fees), touring and showcasing (travel, showcase registration, tour marketing), video production costs, and general third-party marketing and promotion costs (including web site development).
For costs to be eligible, they must be incurred as of when you submit the application and end one year after the date of acceptance of FACTOR's offer of funding to you.
You may claim up to $500 as donated services, and there are a variety of rules to review before placing them in your budget. Read the Guidelines.
Ineligible costs include equipment purchases, union dues, and music media manufacturing and duplication costs (from CDs to vinyl), except where allowed within the allowance for promotional, not-for sale costs. While there exceptions, non-Canadian costs are generally ineligible.
For sound recording work, musicians' fees will be capped at a rate of $400 per studio session, to a maximum of one session per track.
Except in the context of touring musicians, FACTOR will not recognize musicians' fees paid in cash.
An artist may only apply to one juried program per deadline. If you were looking at this program and the Juried Sound Recording Program, perhaps start here and work your way up.
The maximum an artist can receive is one Artist Development Grant annually.
The application requires (1) an Assessment Track (an MP3 of a recent demo along with lyrics), which among other requirements and exceptions, is to be an original song or composition that hasn't been commercially released, (2) a current artist biography and (3) an artist development plan using FACTOR's template.
Being eligible doesn't mean you will be competitive, and you need to be competitive in juried applications such as this. The assessment criteria is 25% each for the following four factors: (1) Songs (writing, arrangement, composition, etc.); (2) Vocals/Lyrics (style, range, musical dynamic, emotional impact of song, etc.); (3) Musicality (performance, skill, technique, interpretation, etc.) and (4) artist development plan, artist biography and any additional materials submitted such as professional photos, producer bio and/or credits, links to videos, up to 5 letters of support, etc.
You should get an answer within 12 weeks from the application deadline. If funded, you must deliver a new, previously unreleased, professional quality sound recording (the "Delivery Track"), which can be the same song or composition as the Assessment Track, for example a newly produced version. The funds in your budget are not required to be used to create a sound recording.
Who's eligible? People with one of the following FACTOR rankings: General Artist, Artist 2, and Songwriter. All new artist profiles receive the "general artist" rating and many remain there for a long time. Artists may provide more information before the profile review deadlines in order to upgrade their artist rating. More info: http://factor.ca/application-details/profiles-and-ratings-for-artists/
To sum up on the numbers, as the program offers up to $2,000 as a non-returnable grant to reimburse up to 75% of your eligible costs, to retain $2,000, you must demonstrate that you paid at least $2,667 ($2,000 is 75% of $2,667) in eligible costs including your eligible third-party costs and eligible artist's donated services claimed.
Also, funding is paid in advance when the application is approved and your agreement with FACTOR has been fully executed. FACTOR may remove any ineligible expenses from your final cost report, which could lead to you needing to return some of the money you received. Who wants that!? As FACTOR makes loud and clear, ensure your costs are eligible and that you have the proper supporting documentation. If successful in receiving any funding, you may receive $2,000, or less, depending on a variety of factors including their assessment of your proposed expenses.
Where to begin? If you're starting your FACTOR journey, here are the next four key actions to take place to get an Artist Development Program application considered. Additional details: click here.
Step #1: Set up a User Profile
Link to download FACTOR's tutorial PDF: click here
Why needed? Everyone who will access the FACTOR online system requires this.
Get started: click here
Step #2: Once you have a User Profile, create an Applicant Profile
Link to download FACTOR's tutorial PDF: click here
Why needed? It's needed to apply for and accept funding. It's the individual, partnership, or corporation that will enter into a contract with FACTOR if they offer funding. In a band and don't have a formal company structure? FACTOR will need to know which individual band member is taking responsibility for the funding. After submitting the applicant profile for review, you will be assigned a project coordinator. They are your FACTOR contact who will answer your questions, and review the profiles and projects you submit.
Step #3: Once you have an Applicant Profile, create an Artist Profile
Link to download FACTOR's tutorial PDF: click here
Why needed? Every FACTOR application that relates to a specific artist must link to an approved and rated artist profile in the FACTOR system. The information provided tells FACTOR about the artist's career, and provides data by which FACTOR can measure music industry and public interest. It contains the info FACTOR uses to determine your artist rating, which determines which programs you are eligible for to receive funding. A project coordinator is assigned to artists.
Step #4: Once you have an Artist Profile, apply for the Artist Development Program!!
The next deadline is January 26, 2017. However, if you do not have an approved and rated Artist Profile and an approved and rated Applicant Profile, you must submit your new profiles at the latest one week before the application deadline. As such, if you are starting your FACTOR journey now, the deadline is January, 19, 2017. Don't wait for the last minute! It takes time to go through the steps. Complete the steps for the User Profile now, and once you have a confirmed User Profile, apply for an Applicant Profile asap. It takes time to hear back from FACTOR as you move from one profile to the next.
After the May, 2016 deadlines, the next deadlines for the Artist Development Program are in September 2016 and January 2017.
The Artist Development Program is only one of the 12 FACTOR programs. For the other programs: click here.
This blog merely scratches the surface. It does not provide a fully comprehensive overview of the Artist Development Program including the application process (outlined here). Once you read all of the materials, if you have any questions, contact FACTOR, or your rep if you have one assigned yet. Once you have your music recorded, have interest from others to exploit it and need help understanding and negotiating the deal, contact me!
—
Edwards PC, Creative Law is a boutique law firm provides legal services to Music, Film, Animation, TV, Digital Media, Game, Software and Publishing industry clients. For more information and blogs, please visit www.edwardslaw.ca
Regarding music law, Byron Pascoe works with musicians and music companies to assist with record label agreements, publishing contracts, distribution deals, producer agreements, band agreements, etc.
© 2018 Edwards PC
* This blog is for general informational purposes only and is not to be construed as legal advice. Please contact Edwards PC, Creative Law or another lawyer, if you wish to apply these concepts to your specific circumstances.