OIDMTC Application: An Introduction
Developers of digital media products in Ontario are likely familiar with the Ontario Interactive Digital Media Tax Credit ("OIDMTC").  Anyone who has applied to the OIDMTC is also likely aware that the processing and turnaround time for applications can be slow. Mistakes on an application can result in delays drawing out the process even longer. This blog identifies common pitfalls to avoid when submitting an OIDMTC application.
What is the OIDMTC?
The OIDMTC is a refundable tax credit that is based on eligible Ontario labour, marketing, and distribution expenditures for the development of interactive digital media products.  In order to be eligible, products must be primarily designed for entertainment purposes (for example, a video game) or to educate users under 12 years of age (for example, an interactive e-course for children).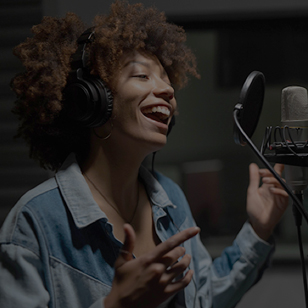 Join Our Community
Be the first to read new articles, industry news, and more. Sign up to our newsletter today!
Tips For Avoid Common Pitfalls
• This may seem obvious, but applicants must ensure that the information they submit is correct. Common errors are made when applicants enter their Federal Business Number or fiscal year end. If the information is not correct the application will need to be amended, causing a slowdown in its processing.
• Applications should include an Ontario address for the applicant organization. If you have a federal company with two locations, one of which is in Ontario, make sure that you provide the Ontario address.
• Separate products do not require separate applications. All products finished within a fiscal year go on one application.
• The product title should match the name of the product when it was put out for sale.
• The Completion Date is the date the product was available for sale or exploitation. This does not have to be in Canada. If the product is ready, but has not yet been launched, it is not considered to be complete.
• The description of the product is where applications typically get hung up. Applicants should provide a precise description of the product. If the product is not well described, or contains mostly "marketing speak", it will slow down the application.
• The applicant organization must have paid the salaries of the Ontario employees. If a related company has paid some of the salaries that can create a problem. Products that rely on co-development with other companies are typically not eligible for the OIDMTC.
OIDMTC Application: In Conclusion
There are many other tips which are product specific. We look forward to hearing from you about your project and would be pleased to provide assistance specific to it.
Recent Blog Posts:
Online Concert Licensing and Royalties – Part 1
Online Concert Licensing and Royalties – Part 2
Termination Clauses in Employment Contracts
COVID-19 Killed My Tour – Rights and Obligations – Part 1 – Venues
COVID-19 Killed My Tour – Rights and Obligations – Part 2 – Partners
—
Updated to January 22, 2021.
Edwards Creative Law is a boutique law firm provides legal services to Music, Film, Animation, TV, Digital Media, Game, Software and Publishing industry clients. For more information and blogs, please visit https://edwardslaw.ca
© 2021 Edwards Creative Law
* This blog is for general informational purposes only and is not to be construed as legal advice. Please contact Edwards Creative Law or another lawyer, if you wish to apply these concepts to your specific circumstances.