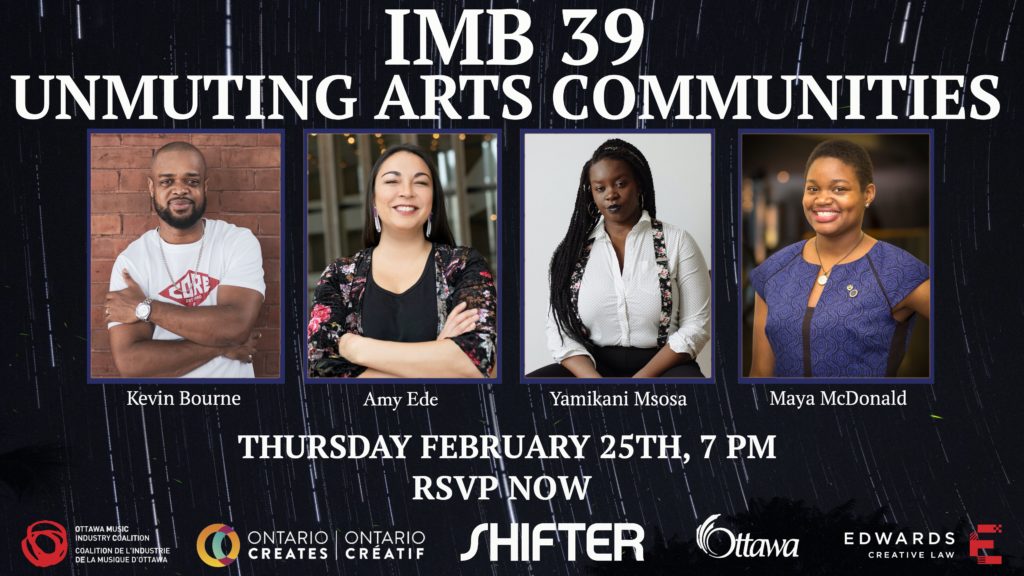 We're almost 1 month into 2021 and after a short hiatus one of our favourite info sessions (to co-host) is back!
IMB Session #39 – Unmuting Arts Communities will take place on Thrusday, February 28th from 7:00 – 8:30 PM EST.
This event is hosted by Ottawa Music Industry Coalition Ontario Creates Shifter Mag City of Ottawa and Edwards Creative Law .
Unmuting Arts Communities – join us as we tackle a constructive discussion on the hard realities we need to talk about in the Ottawa arts industries, featuring the diverse perspectives of Amy Ede, Maya McDonald, Kevin Bourne, and our moderator: Yamikani Msosa.
For more info and to register (free) visit click the link:  http://ow.ly/llBl50DkPn1