Is Equity Crowdfunding coming to Ontario? Introduction
The revolution is coming – from Saskatchewan, of all places. On December 6, 2013, this rounding error in securities markets became the first Canadian province to allow equity crowdfunding: perhaps not all that surprising, given its populist traditions, independent attitudes and slim(mer) bureaucracy. The US is on the same track – the JOBS ACT ("Jumpstart Our Business Startups Act" – I love how US legislation is named for the acronym, it's all about marketing) gave the Securities Exchange Commission a mandate to develop a crowdfunding framework. Last fall, the SEC published draft rules. The period for public comment closed in early February and the Commission is now studying the responses. Equity crowdfunding could be legal in the US this year.
Equity Crowdfunding Structure in Ontario
Of greater significance to local game developers, Ontario is not far behind. In the next 6 weeks the Ontario Securities Commission will be publishing its proposal for an equity crowdfunding structure – also followed by 90 days of public comment. Add a few months to finalize the rules and we could be equity crowdfunding in Ontario by the end of the year. Check out the OSC's August 2013 progress report at http://www.osc.gov.on.ca/documents/en/Securities-Category4/sn_20130828_45-712_progress-report.pdf and, to get a sense of the likely draft rules, see page 25.
Crowdfunding Statistics in the Games Industry
So what? Kickstarter was founded in 2009. Since then, almost $1,000,000,000 has been pledged to almost 135,000 projects, of which 44% were successful in meeting their funding goal. Successfully funded projects have taken out just under $850,000,000. Games are the number one category – over 20% of the total dollars pledged, with a success rate of about 87%. That's $186,000,000 for the game industry through crowdfunding in just over 5 years. One of the craziest stats is that of the 56 projects that raised over $1M on Kickstarter over 50% of those (29) were games. (https://www.kickstarter.com/help/stats)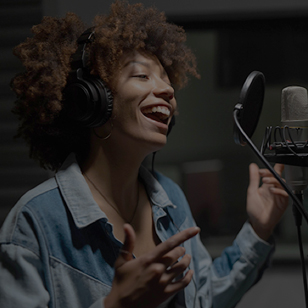 Join Our Community
Be the first to read new articles, industry news, and more. Sign up to our newsletter today!
Equity Crowdfunding: What Are The Benefits?
What does "equity crowdfunding" bring to an already plentiful crowdfunding table? The quick answer is a completely different incentive premise, more cash, lower initial cost but the potential for a much higher end cost. Let's start with the incentive: crowdfunding is currently a donation or the pre-buy of a "reward" (a copy of the project or product itself, stuff related to the project or product, an experience, etc.). The incentive in equity crowdfunding is a piece of the business – big difference. You can see how this might mean more cash. Equity crowdfunding gives access to fans/investors rather than fans/consumers. The upside for the investor is much greater but also much more speculative. There's only so much anyone is willing to pay for a custom t-shirt, even a fan, but how much will people pay for a shot at owning a share, however small, of the next casual game megahit?
Is Equity Crowdfunding coming to Ontario? Conclusion
That also means that your cost of "fulfillment" is lower – you don't have to print and mail those 5000 t-shirts, or "give away" your game, or spend time delivering on your promised "experience". You just have to focus on building your business – except that it's no longer your business.
That's the rub – it's a business you share with your investors and, assuming your business is incredibly successful (why not, could happen), you will share that success with them. There's lots more to consider, of course, but it is going to be a revolution. For the first time in the history of capitalism, technology has made it feasible for small private companies to access "public" funds to finance the growth of their businesses and the regulators are about to make it legal.
Check out our related Blog Posts:
Neighbouring Rights in Canada – Being a Musician is a Business
Setting up a Music Publishing Company in Canada
Copyright Protection & Classical Music
Work Made for Hire Explained
10 Co-Production Considerations in Canada – Ask an Entertainment Lawyer
Film Profits & Points – Ask an Entertainment Lawyer
The "Just Trust Me" Legal Agreement
 
Learn more about our Services:
Film & Television
Music
Interactive Digital Media
Software
Legal Support Services
International Services
Updated to October 19,2021
Author: Byron Pascoe, Entertainment Lawyer
Edwards Creative Law is Canada's Entertainment Law Boutique™, providing legal services to Canadians, and international clients who partner with Canadians, in the Music, Film & Television, Animation, Interactive Digital Media, Game, Publishing and Software industries. 
For more information or to set up a free 15 minute Discovery Call please feel free to Contact Us.
© 2021 Edwards Creative Law
* This blog is for general informational purposes only and is not to be construed as legal advice. Please contact Edwards Creative Law or another lawyer, if you wish to apply these concepts to your specific circumstances.