You've got a fantastic concept for a game, a show, a film – and you want to work with your buddies or another game dev or production company to get it made. Or, the shoe's on the other foot and you're the buddy or other game dev or production company approached by the creator. How do you structure that relationship?
This has been front of mind for me for a couple of reasons: some recent work that I've done sorting out the consequences of a relationship that wasn't particularly well structured early on; and an excellent blog article by Bob Tarantino on "Optioning Film or TV Rights in a Book".
From the creator's perspective, you need help if the concept is going to ever be more than an idea. Depending on how much you've already done, you might need writers, artists, developers, music, licensees, financing, production, distribution, and a hundred other components, to get you from where you are now to the release of your product and the fame and fortune you so rightly deserve – but you have little or no money to pay for it. From a buddy's perspective, or the perspective of another game dev or production company (we'll call them all the partner) you want a piece of the action – an opportunity to participate in a great concept, and you're willing to take some financial risk (cash and/or sweat equity) to get it.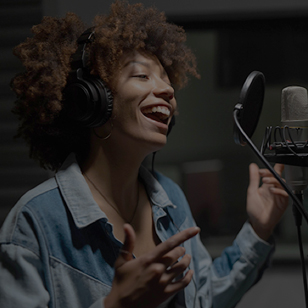 Join Our Community
Be the first to read new articles, industry news, and more. Sign up to our newsletter today!
Start by setting your frame of mind – assume success.
If you are going to assume that the concept will never amount to anything then why bother with it at all? Move on to something that you believe in.
Assuming that you will be successful leads to three rule. First rule – write down your deal. In almost every case, something in writing is better than nothing in writing, and in those cases where the written deal doesn't match your intentions and leads to a worse result, it's just as likely to be bad for you as for the other side. At the very least, writing down your deal forces you to talk about your expectations and to listen to and understand the other side's.
Second rule – seriously consider paying someone to help you with Rule 1.
Yes, I appreciate that this is completely self-serving. Still, you might be perfectly capable of recording the things you've discussed and agree upon, it's all the other things – the important things you didn't even think about – that can make this a great investment. No one cares about the lack of a good agreement if the concept goes nowhere, which might be irritating if you've "wasted" cash on having one written, but it won't be nearly as irritating as spending tens of thousands of dollars (or tens of millions – think Winklevoss twins) fighting about and settling a dispute when the concept becomes a media product and that media product is a huge success.
Third rule – be specific about the work.
This is particularly important if you are the creator. I've seen a lot of deals in which partners are given a third or half of a concept, or a company holding the concept, for "help developing" or "help producing". Then, the partner doesn't deliver. It's easy to define compensation (a percentage or a $ value) but, as anyone who has ever tried to define the scope of work in a service agreement will know, it's a lot tougher to define the tasks and deliverables. Take the time to do it right. Be clear about what you expect of each other and make the % or the $ compensation dependent on delivering on those expectations. If you have to give/pay something up front, make sure there is a mechanism for getting it back if the partner doesn't follow through. In a very real sense, as a creator you are buying the partner's help. As a partner, you are buying the creator's continue involvement. The fact that the payment is contingent on success doesn't change the fact that it must be earned – which you can only know if you took the trouble to define the work and to write it down.
Edwards PC, Creative Law is a boutique law firm provides legal services to Music, Film, Animation, TV, Digital Media, Game, Software and Publishing industry clients. For more information and blogs, please visit www.edwardslaw.ca
© 2018 Edwards PC
* This blog is for general informational purposes only and is not to be construed as legal advice. Please contact Edwards PC, Creative Law or another lawyer, if you wish to apply these concepts to your specific circumstances.