What is CanCon?
For years we've spoken about music law, producer agreements, SOCAN, and more, to future producers and recording engineers at The Audio Recording Academy (TARA), run by the one and only Shannon Murray, at her Raven Street Studios. Recently, we received a question about MAPL, which led to this blog. What is it? Why should you care?
MAPL, which is an acronym for Music, Artist, Performance and Lyrics, is the system used to determine whether a piece of music or television content qualifies as Canadian Content aka "CanCon".
How is it determined?
In Canada, the Canadian Radio Television and Communication Commission (CRTC) requires that CanCon make up a certain minimum percentage of radio and television content. As we shall see, to qualify as CanCon the MAPL system requires that content must be partly written, produced, presented, or otherwise contributed to by Canadians. These requirements stem from federal legislation, under the Broadcasting Act of Canada.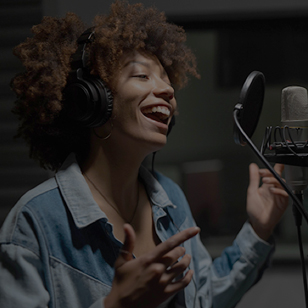 Join Our Community
Be the first to read new articles, industry news, and more. Sign up to our newsletter today!
Having met the CanCon thresholds doesn't guarantee a radio station will pick up your tracks, but knowing what it means for music to be considered CanCon (which surprisingly isn't triggered by drinking Tim Hortons and wearing Roots), is one of the many music industry tidbits you should know, and it may give you a competitive edge. It may be a relevant consideration when deciding who your co-writers will be, and where you record your music.
What is MAPL?
To qualify as CanCon a musical selection must generally fulfill at least two of the following conditions:
M (music): The music is composed entirely by a Canadian.
A (artist): The music is, or the lyrics are, performed principally by a Canadian.
P (performance): The musical selection consists of a performance that is recorded wholly in Canada, or performed wholly in Canada and broadcast live in Canada.
L (lyrics): The lyrics are written entirely by a Canadian.
The categories of MAPL:
Under the MAPL system, a "Canadian" means a citizen; permanent resident; a person whose ordinary place of residence was Canada for the six months immediately preceding their contribution to a musical composition, performance or concert; or a licensee, i.e., a person licensed to operate a Canadian radio station.
There are four other special cases where a musical selection may qualify as Canadian content:
The musical selection was recorded before January 1972 and meets one, instead of two, of the four conditions.
It is an instrumental performance of a musical composition written or composed by a Canadian.
It is a performance of a musical composition that a Canadian has composed for instruments only.
The musical selection was performed live or recorded after September 1, 1991, and, in addition to meeting the criteria for either artist or production, a Canadian who has collaborated with a non-Canadian receives at least half of the credit for both music and lyrics.
How is CanCon categorized?
The minimum percentage of Canadian content that must be spun on CRTC licenced radio stations depends on the type of radio station and the type of music it broadcasts.
Please don't take offence, but the CRTC puts the following genres into the "Popular Music" definition: pop, rock and dance, country and country-oriented, acoustic, and easy listening, and puts the following genres into the "Special Interest Music" definition: concert, folk and folk-oriented, world beat and international, jazz and blues, non-classic religious and experimental music. From my perspective there's definitely sufficient folk music, and music from the other Special Interest Music categories to merit the percentage allocated required for Popular Music.
The requirements for Popular Music on commercial, community, campus and Indigenous radio stations is at least 35% CanCon each week. Also, at least 35% of Popular Music broadcast between 6:00 a.m. and 6:00 p.m. Monday to Friday must be CanCon. CBC / Radio Canada stations must ensure that at least 50% of Popular Music broadcast each week is CanCon.
Requirements for Radio Stations:
The CanCon requirements for Special Interest Music allows for lower percentages. For example, commercial radio stations must ensure that at least 10% of all Special Interest Music broadcast is CanCon, and ensure at least 25% of all concert music, and 20% of all jazz and blues music programmed is CanCon.
There are always exceptions, including that radio stations with formats that don't have as many Canadian options, such as oldies, and adult standards, foreign language stations (i.e., not English and French) have lower percentage requirements.
International Co-Productions:
If you're a solo Canadian performer, but the co-writer of your music and lyrics isn't Canadian, the allocation of Canadian content on the radio should not be the deciding factor of whether you focus your musical career on adult standards or pop, but the choice of recording your music in Toronto or Hamilton, or Los Angeles or New York, will determine if you meet the CanCon threshold or not.
What we've been saying for years, to whomever would listen, is that once an artist reaches a certain popularity level their music should no longer qualify as CanCon for the purposes of the threshold percentages. Radio stations will continue to play Drake, Bieber, Mendez, and Alessia (yes, Alessia Cara, after winning the Grammy for best new artist, can go by one name) without having to include them in their CanCon allocation, which means more room for emerging Canadian talent.
—
Check out our related Blog Posts:
Neighbouring Rights in Canada – Being a Musician is a Business
Setting up a Music Publishing Company in Canada
Copyright Protection & Classical Music
Work Made for Hire Explained
10 Co-Production Considerations in Canada – Ask an Entertainment Lawyer
Film Profits & Points – Ask an Entertainment Lawyer
The "Just Trust Me" Legal Agreement
 
Learn more about our Services:
Film & Television
Music
Interactive Digital Media
Software
Legal Support Services
International Services
Updated to October 19,2021
Author: Byron Pascoe, Entertainment Lawyer
Edwards Creative Law is Canada's Entertainment Law Boutique™, providing legal services to Canadians, and international clients who partner with Canadians, in the Music, Film & Television, Animation, Interactive Digital Media, Game, Publishing and Software industries. 
For more information or to set up a free 15 minute Discovery Call please feel free to Contact Us.
© 2021 Edwards Creative Law
* This blog is for general informational purposes only and is not to be construed as legal advice. Please contact Edwards Creative Law or another lawyer, if you wish to apply these concepts to your specific circumstances.