You produced a film. Now what?
You received an offer from a broadcaster to license your series, but there isn't enough money from the broadcaster(s), tax credits, producer deferrals, and other funds to produce it. Now what?
In both situations, either before or after production, you need help to get your film or series licensed, whether in theatres, on television, or any number of video on demand platforms, from iTunes to Netflix, Hulu to Amazon. There are companies and individuals to help you do this, who focus on making the sales that will eventually lead to viewers paying to watch your content.
Some refer to these intermediaries (between you and the buyer/licensor) as sales agents, others as distributors. There's a lot of confusion around these terms so we're simply going to call them sales agents, to keep it simple.
Generally speaking, a sales agent's role is to sell your content to the exhibitors, who sell directly to consumers. Sales agents may use sub-agents in particular territories, languages or platforms, they may provide an advance against the revenue they are going to generate (which the producer typically finances to cover production costs) and they may have the right to enter into agreements on your behalf.
When a producer receives their first offer from a sales agent, there's a sense of accomplishment. Someone likes my film or series! Where do I sign? Resist that temptation – before signing, it's important to understand what you're getting into.
When reviewing an sales agent agreement for a producer, it's not uncommon for there to be several "red flags". The following list (in no particular order) provides some of the most common.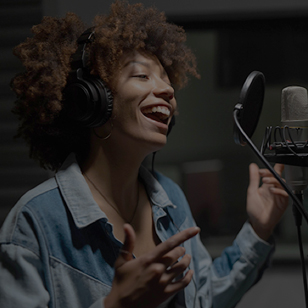 Join Our Community
Be the first to read new articles, industry news, and more. Sign up to our newsletter today!
Inconsistencies between what you are told and what's in the agreement
It may be deliberate, or not, but the draft agreement you're being asked to sign doesn't always match what you've been told. Even though the sales agent made a statement, even a promise, doesn't mean the agreement you're being asked to sign is completely consistent. A simple example: if you're told you're getting an advance of $5K, but the agreement leaves that out.
Lack of clarity
A key purpose of having an agreement is to clearly define your rights and obligations, and the rights and obligations of the sales agent. You need to be on the same page about how you and the sales agent will work together, what specific steps the sales agent is going to take on your behalf and what specifically they are entitled to from you, in return. When there isn't clarity, for example, around what you need to deliver, how can you ensure that either you or the sales agent have complied? Unclear terms should be clarified.
Commissions and expenses
The formula used to determine how much money you keep from sales made by the sales agent on your behalf is likely to be "gross revenue" less the sales agent's commission (typically a percentage of the sale) and expenses. Without a clear definition of commissions and expenses, you may never get paid anything. For example, if you sign on with a sales agent and they enter into an agreement with a sub-agent, is the sub-agent's commission in addition to your agent's or does your agent pay for the sub-agent out of its own commission? As for expenses, because these are notoriously difficult to define, many producers don't even try – they just cap the expenses at a fixed percentage of the gross revenue.
Lack of Obligations
What do you want the sales agent to do? Spend some money on marketing and promotion? Attend specific trade shows? If they aren't willing to put their verbal commitments in writing, maybe they actually aren't going to do anything more than add the project to their catalogue and wait for buyers to contact them. Whether a sales agent is going to put your content on their shelf or aggressively seek opportunities is an important part of your due diligence process. You hope that the more willing your sales agent is to put their promises in writing, the more likely they are to keep them. And, if they don't you have it in writing and might be able to either enforce the promise or get your rights back.
No provision to get details
The sales agent must have an obligation to provide you with details about their sales, collections and calculations of your share. They typically provide that report quarterly, with a cheque for any amount owing to you. Make sure that you have the rights to audit their numbers.
Lack of balanced rights
There are a variety of "general" agreement terms, from representations to indemnities, which are found in all types of agreements. Just because they're commonplace, doesn't mean the terms you're reading were drafted reasonably. Read them carefully and think about whether they are a fair and balanced allocation of risk.
Lack of clear termination provisions
There needs to be a clear, efficient way for you to get out of the agreement and get your content back if the sales agent isn't promoting your content, reporting on time or paying you what you are entitled to receive.
In general, if you're told an agreement is take it or leave it and the sales agent won't answer your questions, they might not be the right partner. Read the agreement carefully before signing, get some assistance from fellow producers and/or an entertainment lawyer, discuss your questions and concerns with the sales agent and negotiate for a fair split of the risks and rewards. You invested a lot of time, money and heart in producing your content – don't abandon it now. And get references!
—
Edwards PC, Creative Law is a boutique law firm provides legal services to Music, Film, Animation, TV, Digital Media, Game, Software and Publishing industry clients. For more information and blogs, please visit www.edwardslaw.ca
© 2018 Edwards PC
* This blog is for general informational purposes only and is not to be construed as legal advice. Please contact Edwards PC, Creative Law or another lawyer, if you wish to apply these concepts to your specific circumstances.